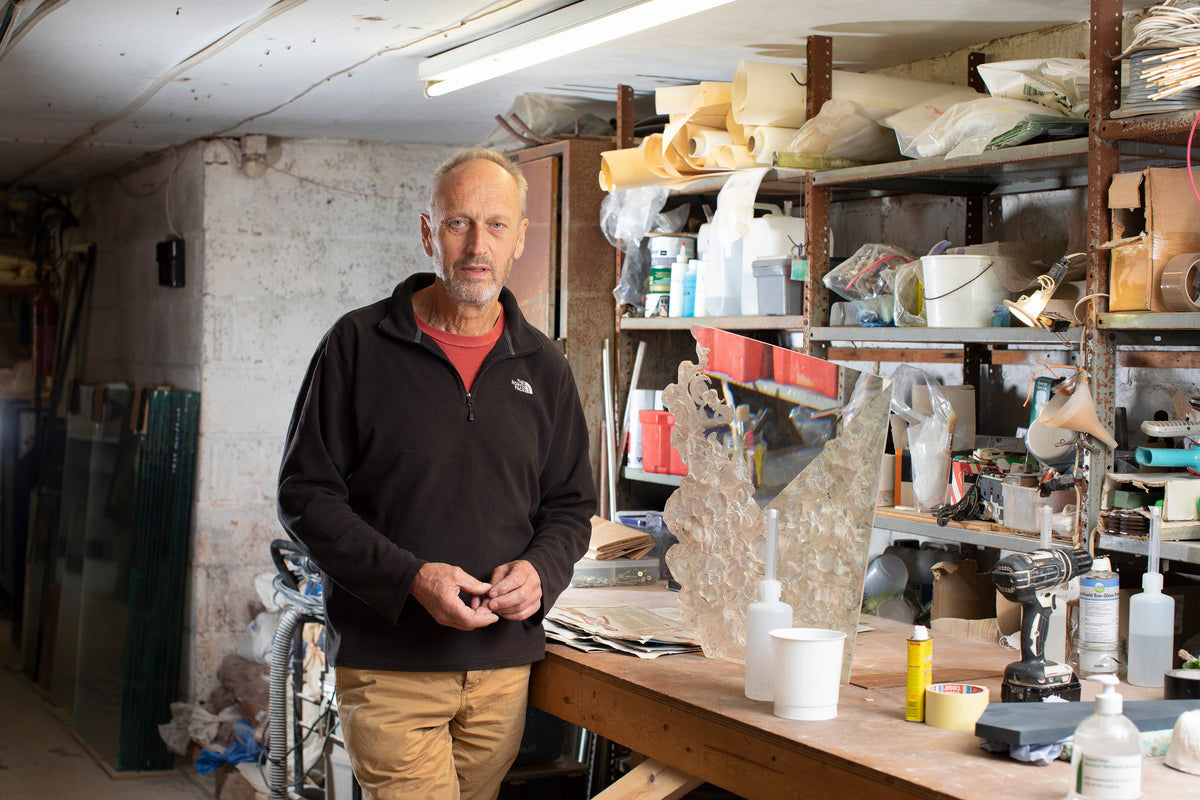 Meet Colin Reid
Internationally regarded as a pioneer in the field of kiln cast glass, Colin Reid is widely considered to be one of the most important sculptors working in glass today. His artworks are represented in sixty museum collections worldwide and he has undertaken many public and private commissions. Based in his Gloucestershire studio, Colin has developed the expertise and facilities to handle a variety of mixed-media and glass commissions.
Most recently he created ten large sculptures for the Imagine Museum in St Petersburg, Florida.

Colin won the prestigious People's Prize at the 2010 British Glass Biennale for his piece Still Life with Books and again in 2017 for his artwork, Sunflowers. He is an Associate of the Royal Society of British Sculptors and an honorary member of the Contemporary Glass Society.

About The Work

Colin is strongly influenced by nature and the world around him. Everyday objects, such as sweetcorn, a stack of books or musical instruments are revealed through the illusory optical effects and multiple reflections within his highly polished work. 
The pieces are made by lost wax casting; a wax model of the final form is invested and cast in high quality optical glass before extensive coldwork, including milling and polishing.

A new development is the saturation of rich strong colour between layers of clear glass, alluding to the movement and flow of the melting process. As with most of Colin's work, this piece involves extensive coldwork including 'battuto' cutting, and intoducing a crackle effect, reminiscent of crackle glaze in ceramics. One of the first of these new pieces was acquired by the Fitzwilliam Museum in Cambridge.