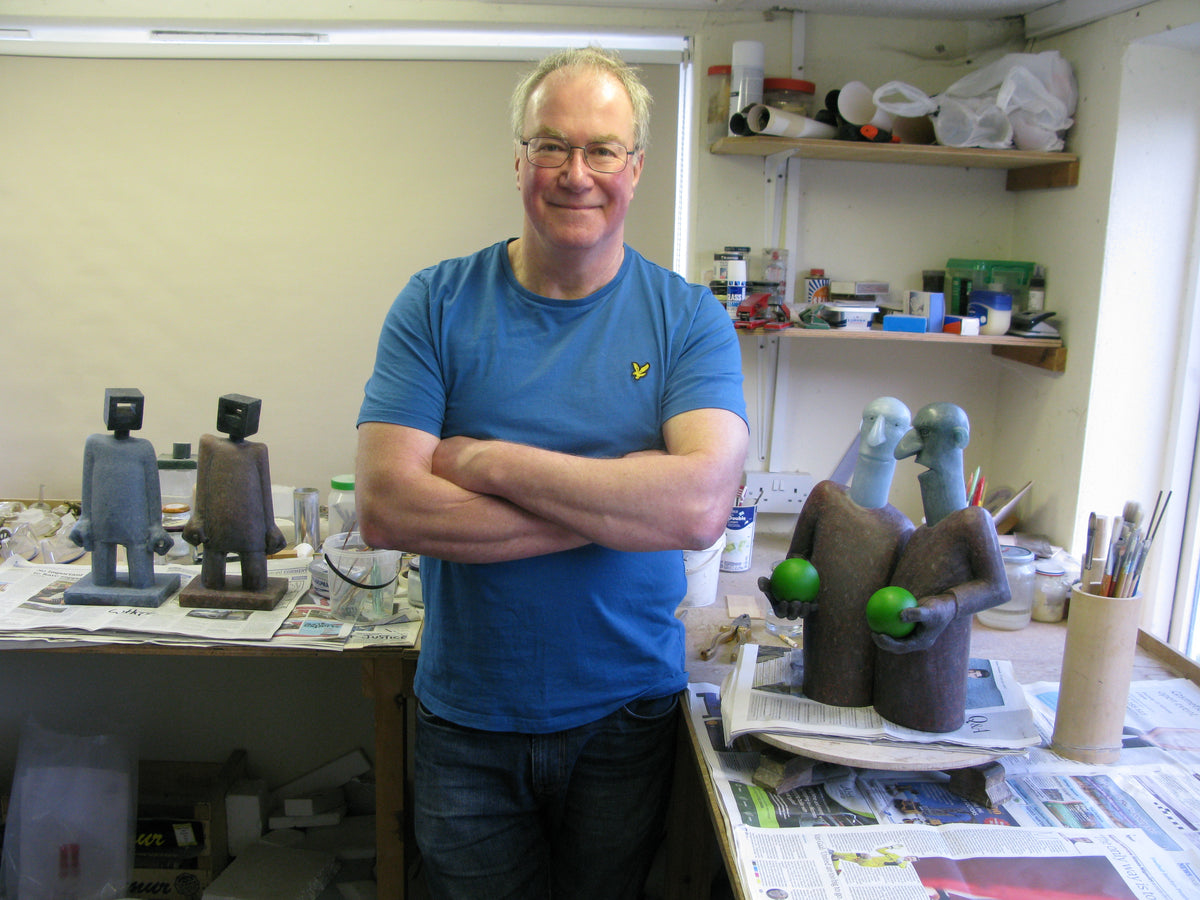 Meet David Reekie
David Reekie is an internationally renowned glass artist, whose sculptures interrogate themes of the human condition, society and the self. He studied Glass and Ceramics at Stourbridge College of Art from 1967-70 and was one of the founding members of British Artists in Glass in 1976. His work is held by a number of museums and galleries across the world, including the Victoria and Albert Museum in London and the Carnegie Museum of Art in Pittsburgh. He is highly respected for his innovative approach to lost wax casting.
In 1988 he was awarded a Winston Churchill Fellowship to study Alternative Architectural Glass in the U.S.A. He was shortlisted for the Jerwood Prize for Glass in 1998 and his work was selected for exhibition at the G8 Summit in Birmingham. In 2011 he was awarded an Honorary Degree of Doctor of Arts from the University of Wolverhampton.
About The Work
Politics and the effect of social interaction on our lives is the essence of David's artwork. His juxtaposition of figures, facial expressions, especially the expression in the eyes and the angle of the head, indicate subtle nuances in human relationships. We live in a world that grows ever more complex and difficult to comprehend, with its tensions and temptations that constantly pull or drive us in different directions.
Although glass is his primary medium, he does not glorify it as a material. He manipulates it in ways that almost destroy its beauty and allude to darker undertones. David uses the human figure to introduce narratives which invite diverse and often paradoxical interpretations.