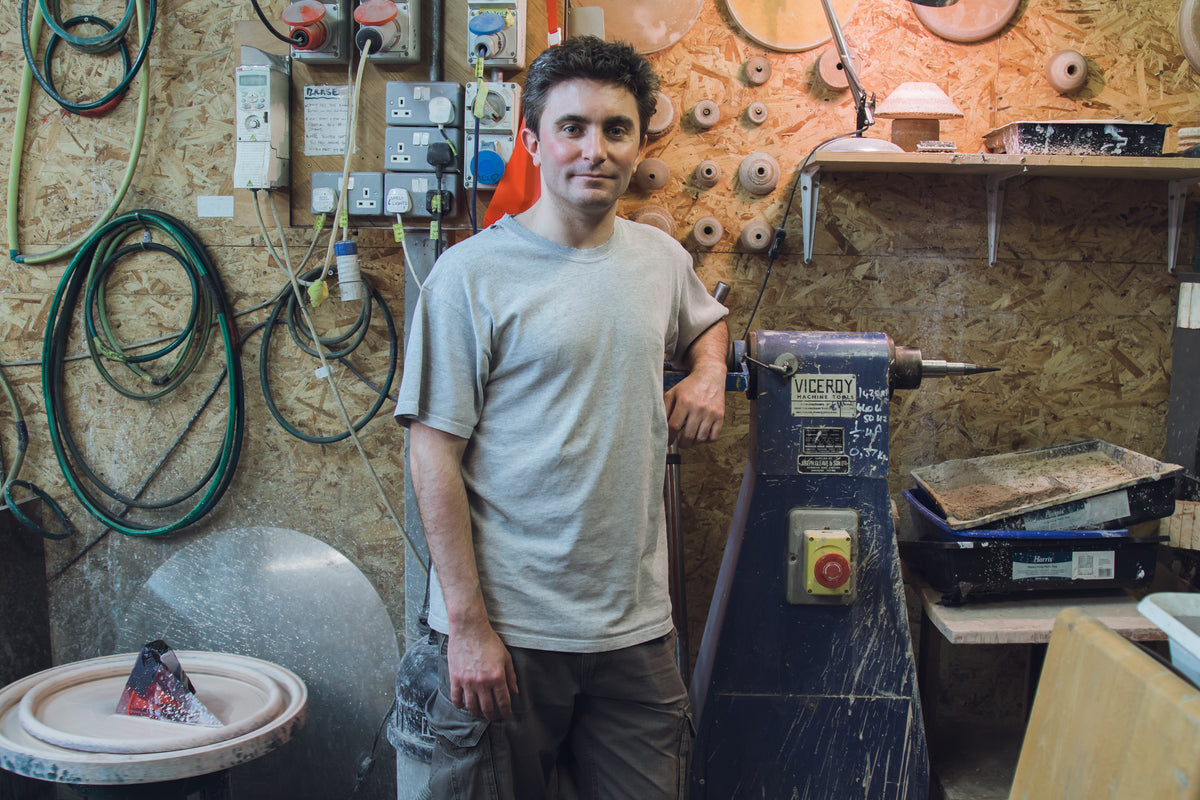 Meet Anthony Scala

Anthony Scala's introduction to glass started at the age of eight after a visit to London Glassblowing. Despite his fascination with the material he trained as an architectural model maker, but returned to London Glassblowing in 1999 to complete an apprenticeship under the guidance of Peter Layton.
Over the following years, Anthony experimented with various glass disciplines, as well as incorporating many unusual materials into his work. He is fascinated by light and the optical illusions that glass makes possible, piecing together refractive components to perplex the viewer. 

Anthony has become a highly regarded practitioner in the field of coldworking and has taught at the Royal College of Art. His work is prized by discerning collectors from around the world and it is his uncompromising precision and attention to detail that has become his signature style. His unique technical ability won him international recognition as early as 2005, when he became the youngest artist to win the prestigious Glass Sellers Award at the age of 27.
About The Work
His work investigates the interaction and relationship between the reflection and refraction of light. He continues to draw inspiration from the optical effects that glass and light can induce upon one another, and in turn, how these shifting qualities can manipulate the perception of an object. 

Creating objects where light, shadow, and reflection combine in ways that only nature can dictate, Anthony allows us "tantalising yet transitory glimpses of refractive phenomena beyond imagination."