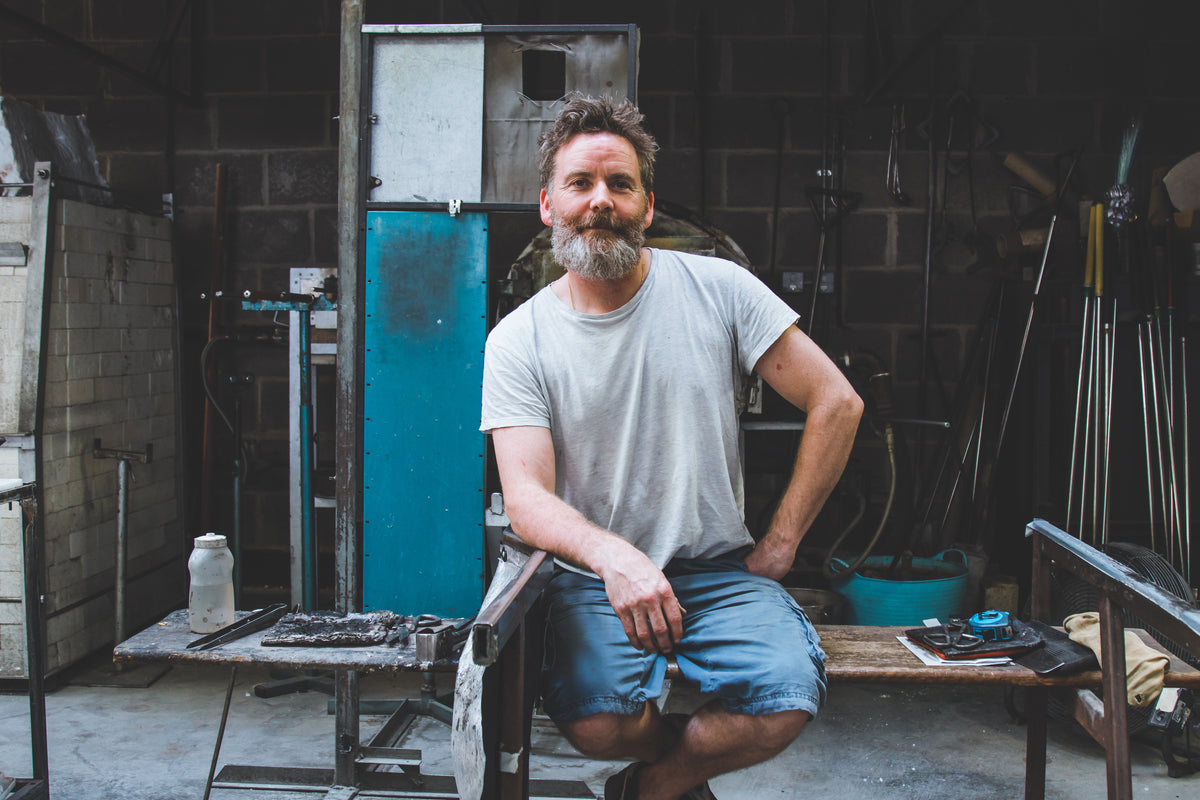 Meet Louis Thompson
Louis Thompson is one of the most exciting and sought after glass artists working in Britain today. He gained his Bachelor of Arts degree in 1988 and has worked together with various artists around the world. Louis has blown glass with Peter Layton at London glassblowing for over 20 years.  During this time he completed a Masters degree at the Royal College of Art and has been the recipient of two highly prestigious awards, the Jerwood Makers Prize Commission and the Best Exhibit Prize at the British Glass Biennale.
He has exhibited widely both in the country and abroad and his work is held in public and museum collections throughout the world, including the Victoria & Albert Museum in London.

He has completed prestigious residencies at The Museum of Glass, Tacoma; GlazenHuis Museum, Belgium; and Soneva Art Glass in the Maldives. In 2022, a spectacular solo exhibition of Louis's work, Ebb & Flow, in Canary Wharf was presented by Vessel Gallery.
About The Work
Louis' great strength lies in taking an idea, exploring and continually refining concept, form and technique. He investigates such things as transparency, solidity and the internal structures within solid and hollow objects.
Invited to exhibit at the Sigmund Freud Museum in London, and inspired by Freud's book 'The Interpretation of Dreams', Louis began his ongoing series titled 'Dream Archive'.   His collections display a sequential narrative - something that is repeated, but not repetitive and which shows the diverse range of possibility of an evolving sequence of forms.