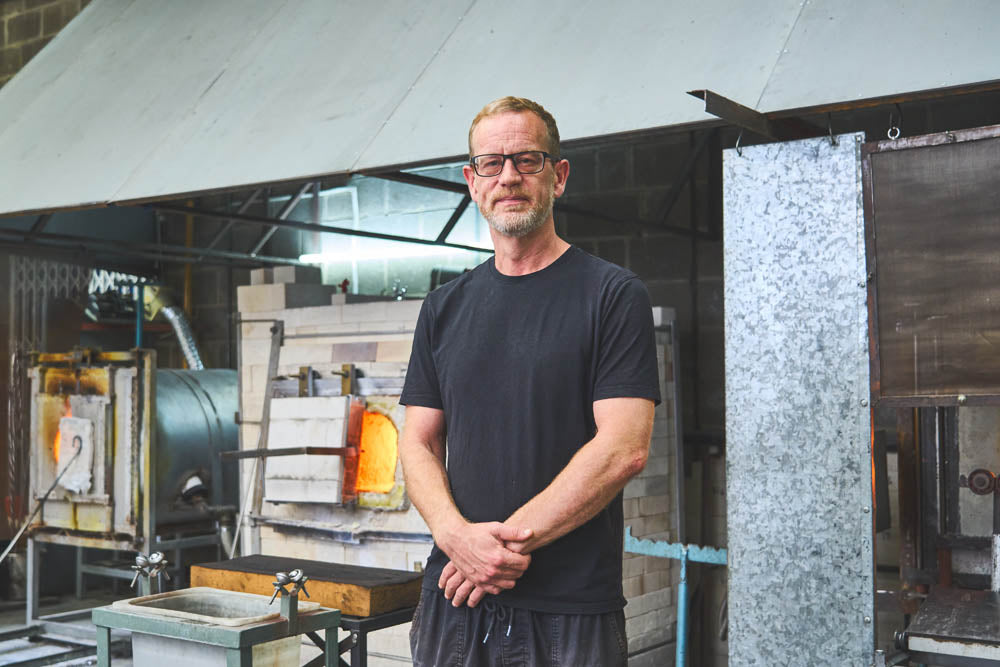 Meet Liam Reeves
Liam Reeves has been making glass professionally since 1998 when he graduated from Middlesex University with a BA (Hons) in three-dimensional design. After graduating, he developed his skills whilst working in the glass industry with some of the most renowned glassmakers in the UK. 
In 2009, Liam completed a Masters at the Royal College of Art where he currently also works as the hot-glass technician. His masters degree investigated how historical techniques from a two-millennia rich history of glassmaking could be transformed and applied in a contemporary context. 
Liam's artwork is collected and exhibited internationally. He has won several prizes including The RCA Charlotte Fraser Award, The CG Glass prizes at New Designers and Best of the Best at Art in Action.
About The Work
Liam has always been interested in the evolution of technology and the impact and effect that this has on human experience. Reeves has adopted the methodology of computer aided design applications in order to apply and impose a set of parameters for the glassblowing process. 
To utilise the language associated with digital projection and fabrication, Reeves uses advanced glassmaking techniques as 'layers', 'filters' and 'tools' in order to fabricate objects that are planned and constructed in a manner analogous with current and future modes of design and production. The intention is to ultimately use the ancient process of glassblowing to create works that stem from a contemporary mode of thinking.