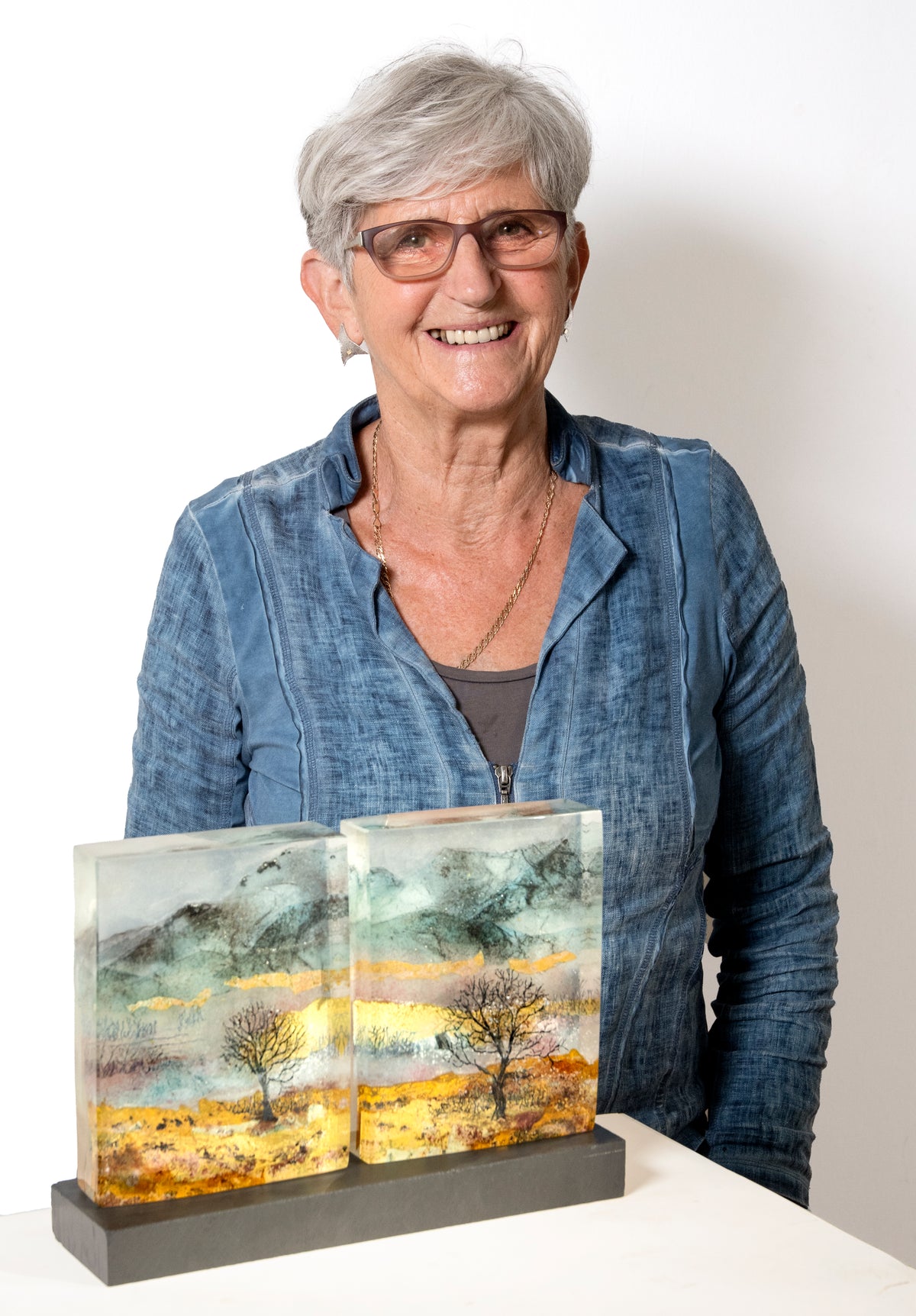 Meet Kate Pasvol
Kate Pasvol is a glass artist working in North London with her roots in Wales. Originally an Architect and Teacher, she now works on her glass sculptures in her studio and in the University of Hertfordshire. Kate intends to capture the feeling of motion and excitement as the drama of the landscape unfolds within her work. 
In 2019, Kate completed a very successful solo exhibition at MOMA Wales Machynlleth and her work was selected for the prestigious British Glass Biennale and Glasshaus XII in 2017. She has been displayed with London Glassblowing since 2018.
About The Work 
Kate's work involves a range of glass techniques including fusing and casting with particular reference to landscapes. Her most recent work is made up of single and multiple glass blocks containing three dimensional images that reflect intricate landscapes based on memories of her own walks within the countryside. The 'Ennerdale Water Series' is inspired by 'The Coast to Coast' walk created by Wainwright. This is a long distance walk which crosses the country and takes place in 3 National Parks: The Lake District, The Yorkshire Dales and The Yorkshire Moors.