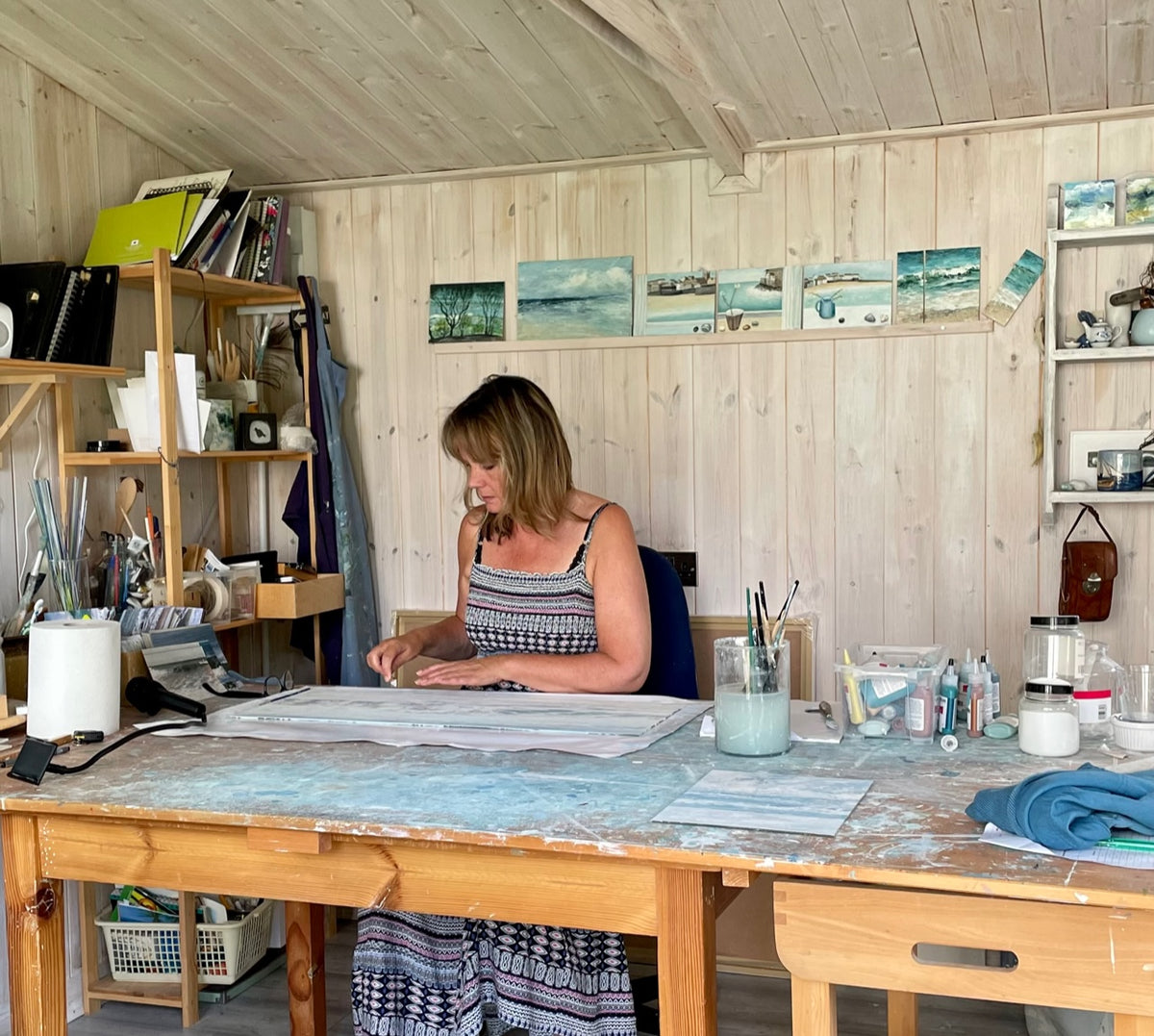 Meet Jane Reeves
Jane Reeves graduated from Bath Academy of Art in 1987 and initially pursued a
career in theatre publishing and illustration. In more recent years, Jane has shifted her
focus to painting and has developed a unique technique that combines her passions
for painting and glass. Using glass powders applied in a painterly manner, Jane creates
her artworks, which are then fused together with enamel paints in the kiln.
About The Work
Jane finds great inspiration in the Cornish coastline, and her works express the
sea's captivating allure and sheer vastness. Glass possesses a special quality for this
purpose. Derived partly from sand, there is a certain magic in the glass returning to its
origins - an alchemical transformation. The process of working with glass serves as a
satisfying reminder of our insignificance within the grand tapestry of existence. Jane
hopes that her painted waves elicit nostalgic feelings and kindle a yearning to return
to the shore, or perhaps simply instil a sense of tranquillity and perspective within the
viewer's own soul.