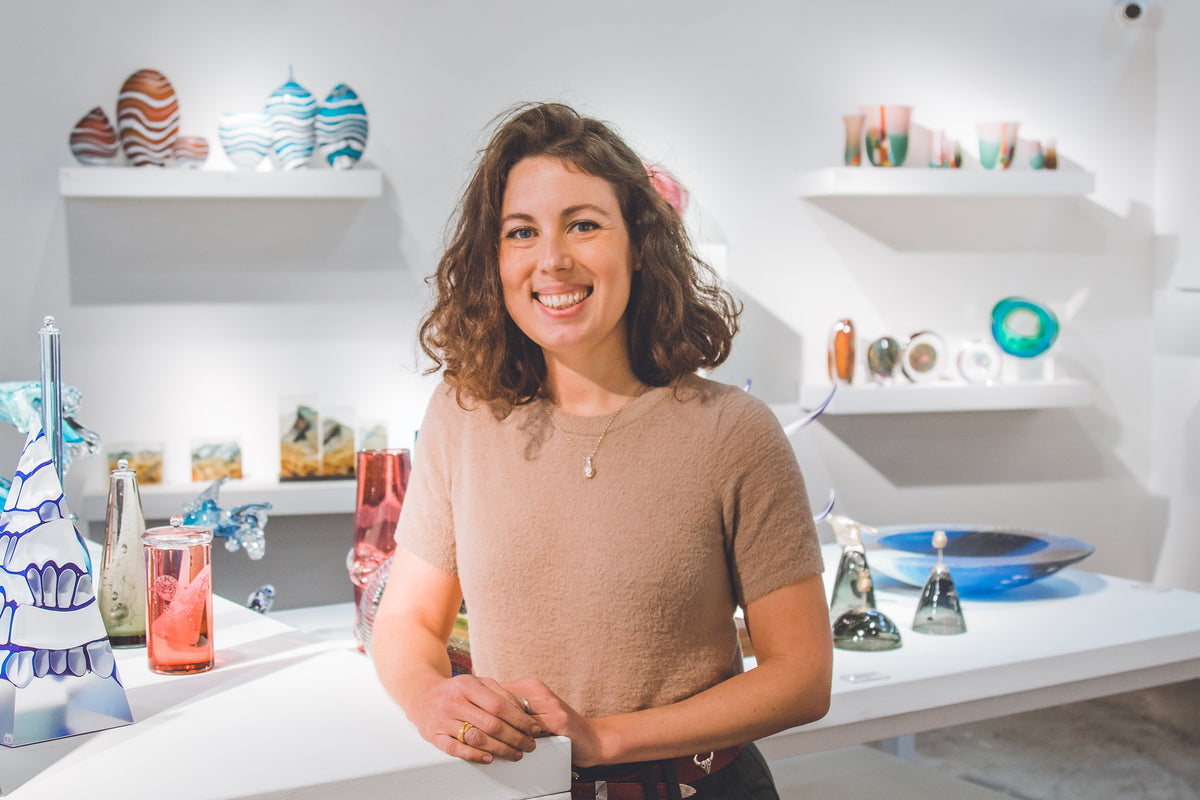 Meet Sophie Layton

An established printmaker, Sophie Layton is a relatively new convert to glass. After graduating from Brighton University in 2009 with a degree in Fine Art Printmaking, she was awarded a residency at London Metropolitan University and later at the Scuola di Graphica in Venice. Her dynamic and colourful artworks have been exhibited internationally around the world, including China, Italy and London. 
Since 2020, she has been exploring the world of glass, translating her prints into the molten form. She is one of few artists today currently exploring the historic art of painting with glass enamels in a contemporary idiom. Since her recent venture into glass, Sophie has exhibited with her father, Peter Layton, at Collect Art Fair in 2022 and Evolution at London Glassblowing in 2020.
About The Work
Primarily inspired by her prints, Sophie's creative practice is circular - each artwork she makes is informed by the another. A painter's canvas begins white, but the nature of glass means it can change colour, opacity, texture and shape and she enjoys the challenge that this brings. While developing new and unique approaches to concept and process, she relishes the complexity of applying a two-dimensional approach to a three-dimensional object. 
Her use of vibrant colour, together with a fascination for the refractive and reflective qualities of glass runs in the family.