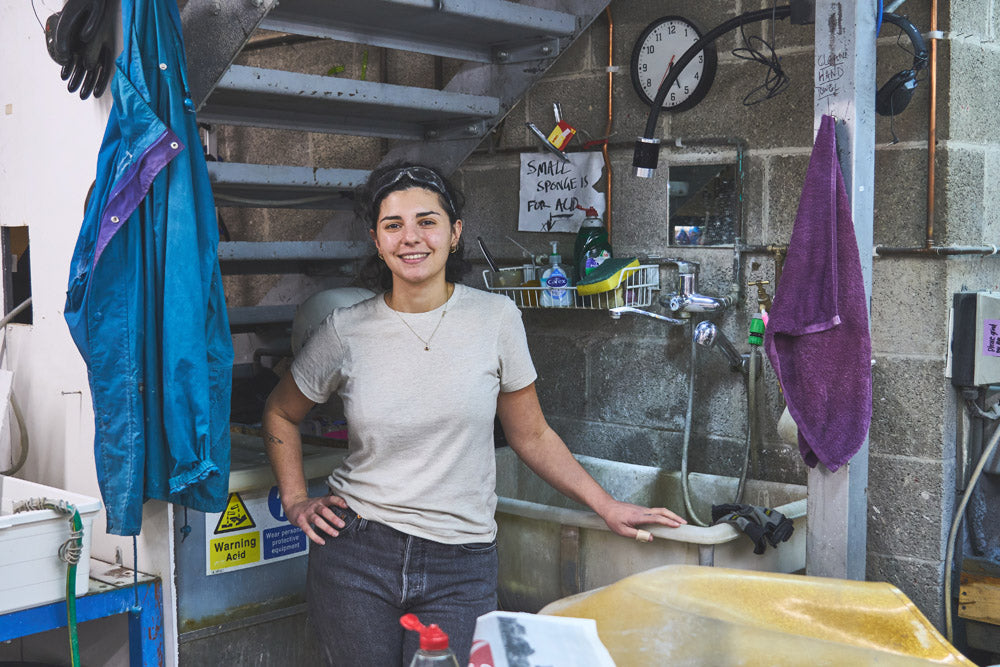 Meet Sila Yücel
Sila Yücel is a dedicated and talented emerging young glass artist. Initially specialising in graphic design and immersed in the digital world, she now strives to reimagine those elements in a new and compelling medium. Using three-dimensional printing technology to design accurate prototypes, she unites technological opportunity with the principles of traditional glass making. 
Supported by the Alcea Foundation, Sila has been a member of the London Glassblowing team since 2019, specialising in coldworking glass.
About The Work
Inspired by the bold hues, smooth gradients and sharp edges of two-dimensional digital imagery, she playfully rediscovers geometrical forms in the physical world. Leaving no room for error; the challenges of achieving precise symmetry and perfection become an ongoing quest in her practice. 

Sila is fascinated by these challenges. Her work, Luce Stellarum unites the familiar cube shape with a hexagonal dissection. The internal hexagon overlaps to create beautiful gradients of intense colour and light in a physical and translucent form. The cube is initially cast in two halves in two different colours - aquamarine and pink. Once cast and cold-worked, the two pieces are laminated to bring them together and form one final composition. Her pure forms possess an ethereal quality – they pulse with an exquisite flowing luminosity.