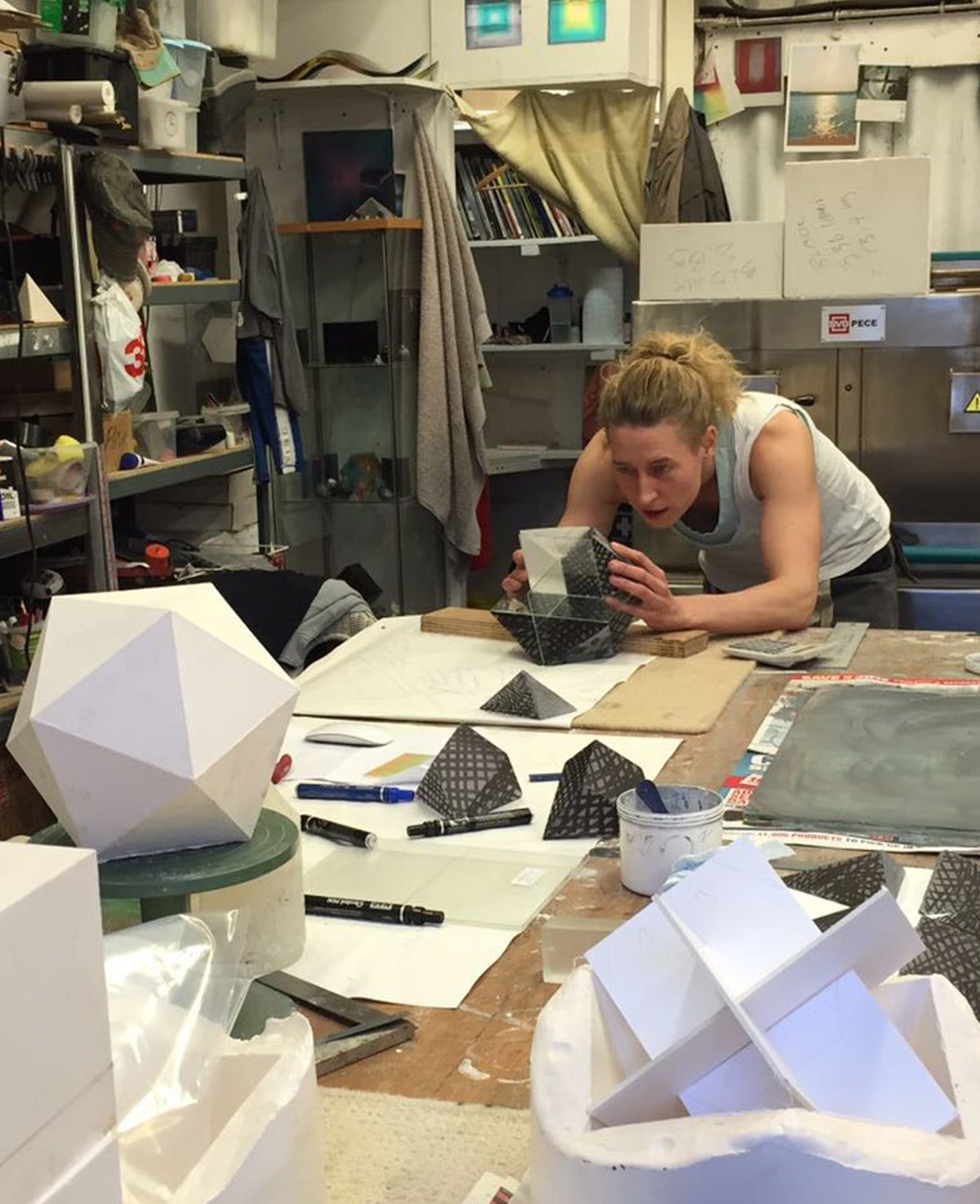 Meet Sabrina Cant
Sabrina Cant received her Bachelor of Arts in Ceramics and Glass from Buckinghamshire College in 1999. In 2004, upon graduating with an MA from The Royal College of Art, she was awarded the Bombay Sapphire New Designers Prize for her graduating piece. 
Sabrina has exhibited internationally through the Bombay Sapphire Prize in 2008, and the BIGG (Breakthrough Ideas In Global Glass) Exhibition, in 2009. In 2013 and 2014, she was selected for two of the most prestigious exhibitions in contemporary glass; The International Exhibition of Glass Kanazawa and The Coburg Prize for Contemporary Glass. Her artwork has been selected as part of London Glassblowing's display at Collect Art Fair in 2015, 2014, 2018 and 2022. 

About The Work
Sabrina has always been inspired by space, the natural world and celestial bodies. Using colour to achieve effects that are subtle, harmonious and occasionally mysterious, specific combinations are carefully selected and arranged to provoke nostalgia, encouraging an emotional response from the viewer. 
Her new work incorporates a combination of techniques and skills developed from over 15 years experience, with some pieces requiring up to five kiln firings. Gold leaf and lustre are increasingly being explored in her most recent work.

Inspired by the painter Joseph Turner's last words, Sabrina's piece The Sun is God incorporates blue, red and yellow colour on a kilncast glass disc with a 23ct gold leaf rim and centre circle. It explores the potential of something being 'out there'. The addition of the hole alludes to another dimension, travelling through and searching for answers. The journey is a venture into the unknown. The golden highlight elaborates this and brings it to the forefront of your mind as it has such a direct link with space