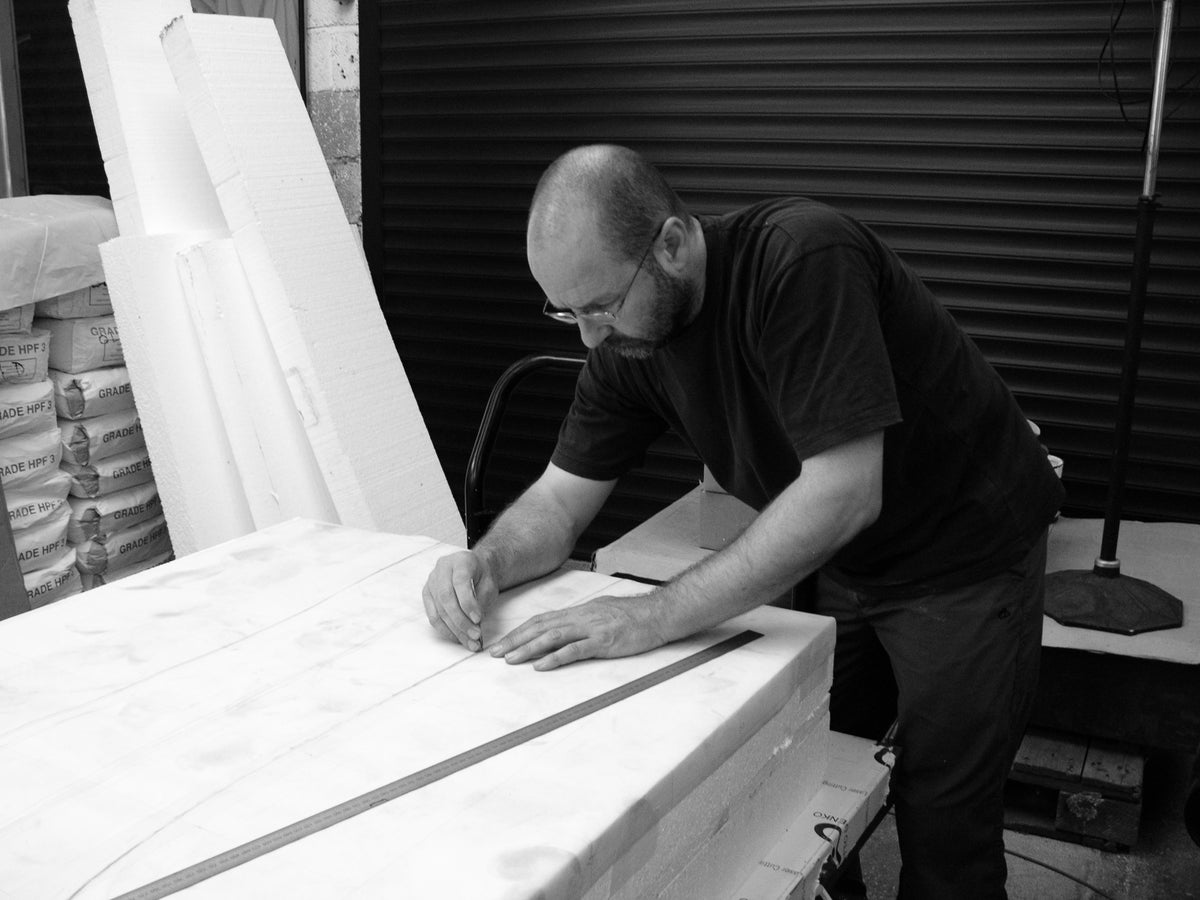 Meet Richard Jackson
Over 35 years of thoughtful development bring you the confident and challenging sculptures of Richard Jackson. His formal education was at West Surrey College of Art and Design, graduating with a BA (Hons) in Three Dimensional Design  in 1989. SInce then, Richard has created numerous commissions for private, corporate and public spaces and is collected internationally. His work can be found in notable collections including the Victoria and Albert Museum, the National Museums of Scotland and MAVA, Madrid.
He is best described as a glass sculptor, working intuitively much like a stone carver working with a block of marble, using an angle grinder to carve and mould away at the surface of the glass. Richard visualises how the optical planes work within the glass which adds an added internal layer to the forms - almost like a 4th dimension in light.
About The Work
The starting point for Richard's cast glass sculptures are impressions, observations and questions. He records images and impressions of his experiences, using drawing, writing and photography. Working with words, the title for the piece emerges; with modelling and drawing the form emerges. The form is the signifier, the layers of mark making provide a language, challenging the boundaries between surface and internal volume. Notational, gestural, rhythmically textural, a few large calligraphic strokes, all inform a history of memories and lives, both past and yet to be played out. The resulting work expresses his findings and raises new questions.