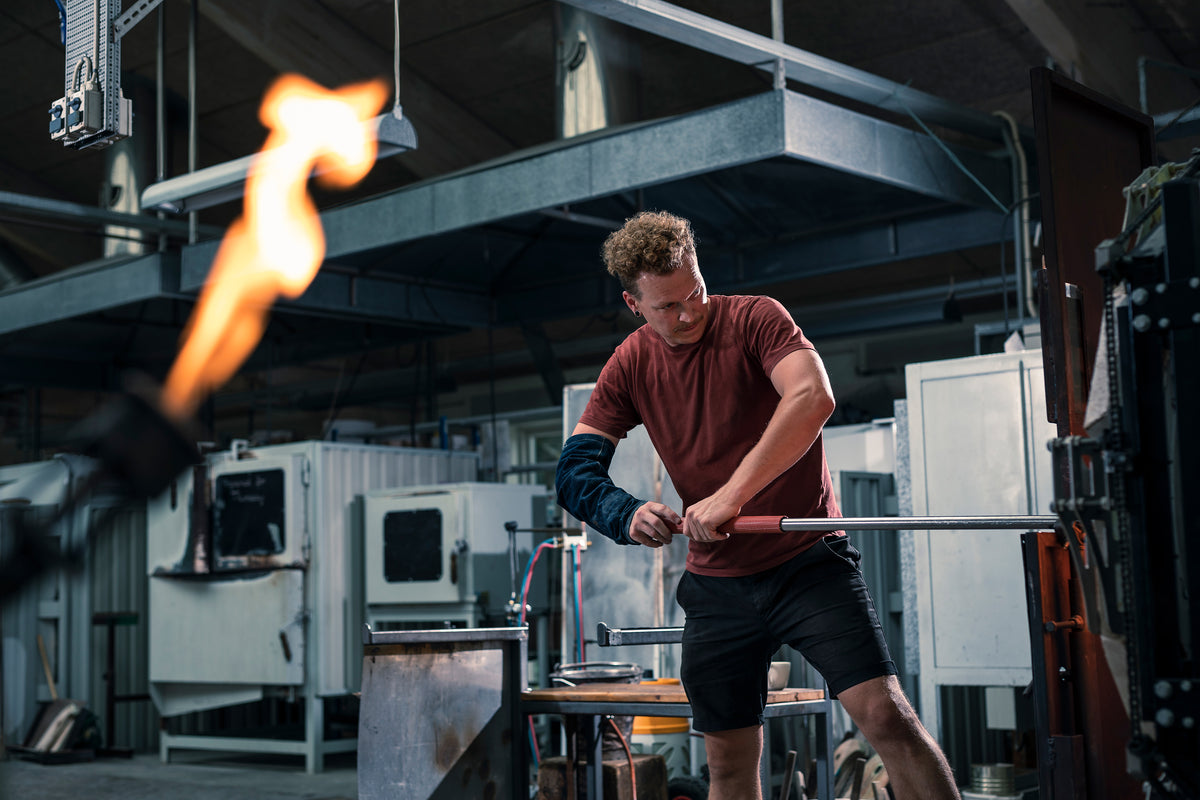 Meet Morten Klitgaard
Danish artist, Morten Klitgaard, has inspired much international interest with his experimental approach to glass. Growing up in the harsh climate of coastal Northern Denmark had a huge impact on his senses and subsequently an influence on his work. In exploring the visual boundaries of glass as a vital part of his hot working process, he subjects the surfaces of his objects to treatments with oxides which cause the glass to erupt, creating tactile, textured, lava-like surfaces. This unique and unpredictable process means that the surface of each piece reacts differently.

With a specially developed technique, he works on the surface of the material to remove the translucency of the medium, achieving the look, tactility and texture of ceramics. The pieces have a monolithic quality, giving them a sense of being static and physically grounded, as if they have been in existence and exposed to the elements over a period of time.
About The Work 
It is evident that Morten Klitgaard prime interests are in form and texture. His cutting edge and experimental techniques have inspired interest in his work which is exhibited extensively across the globe. He explores the boundaries of the visual expression of glass by subjecting the surfaces of his objects to experimental treatments. His passion and deep respect for glass guides him through different technical and creative processes, leading him into extensive experiments.
He experiments with removing transparency by creating layers on the surface. 'I have developed a technique to create an almost glaze-like appearance, made of small
bubbles that burst during the process, giving the work an extremely porous surface.' He applies different oxides onto the surface during the last heating, turning it into
a patina. This results in the surface looking aged, almost
weatherbeaten.