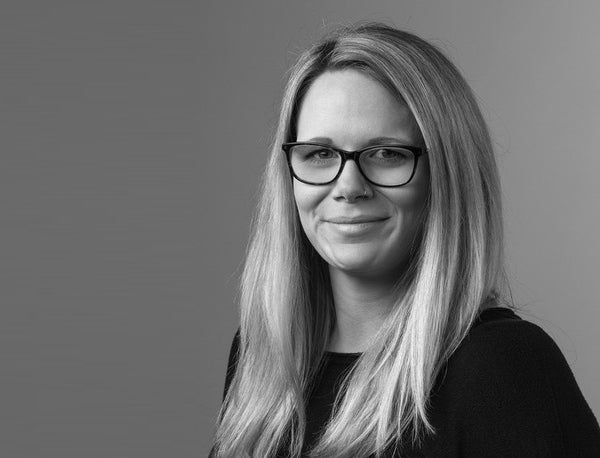 Meet Katherine Huskie

Katherine Huskie is a glassblower and neon artist based in Wiltshire, UK. She began experimenting with glass while at college and was inspired to study Glass and Ceramics at the University of Sunderland. Having worked in glass for over a decade, she has now spent time working for studios overseas in Australia and in the UK. 
In 2013 she co-founded Devereux & Huskie Glassworks with James Devereux where they specialise in creating bespoke glass for international designers and artists. Her own work has a strong identity with form and texture and she is constantly searching for new sources of inspiration and influences, seeking to translate this imagery within hot glass. She has a passion for manipulating blown glass, in her quest to captivate the viewer to interact with her artworks.
Katherine was awarded a commission for Wimbledon Championship artists in 2018 alongside glass engraver Nancy Sutcliffe. They produced two large scale glass artworks which are on permanent display there. In 2020, she also became a QEST scholar and received an award to allow her to study the craft of Neon.
About The Work
Katherine's artwork is born from her love of hot glass and the tactile qualities of the medium as seen in her Echinus series, where she adds texture to the outside of blown vessels. By incorporating and sculpting with trails of hot glass, Katherine mimics the shell of a sea urchin eliciting the viewer's desire to touch and interact with the fragile object.

Unlike Echinus, her new series Cassito contradicts the perception of decorating a form by using the complex technique of adding trails of hot glass to the inside of the vessel. This achieves an extraordinary undulating quality, revealed through the effect of light on the applied texture within the vessel.