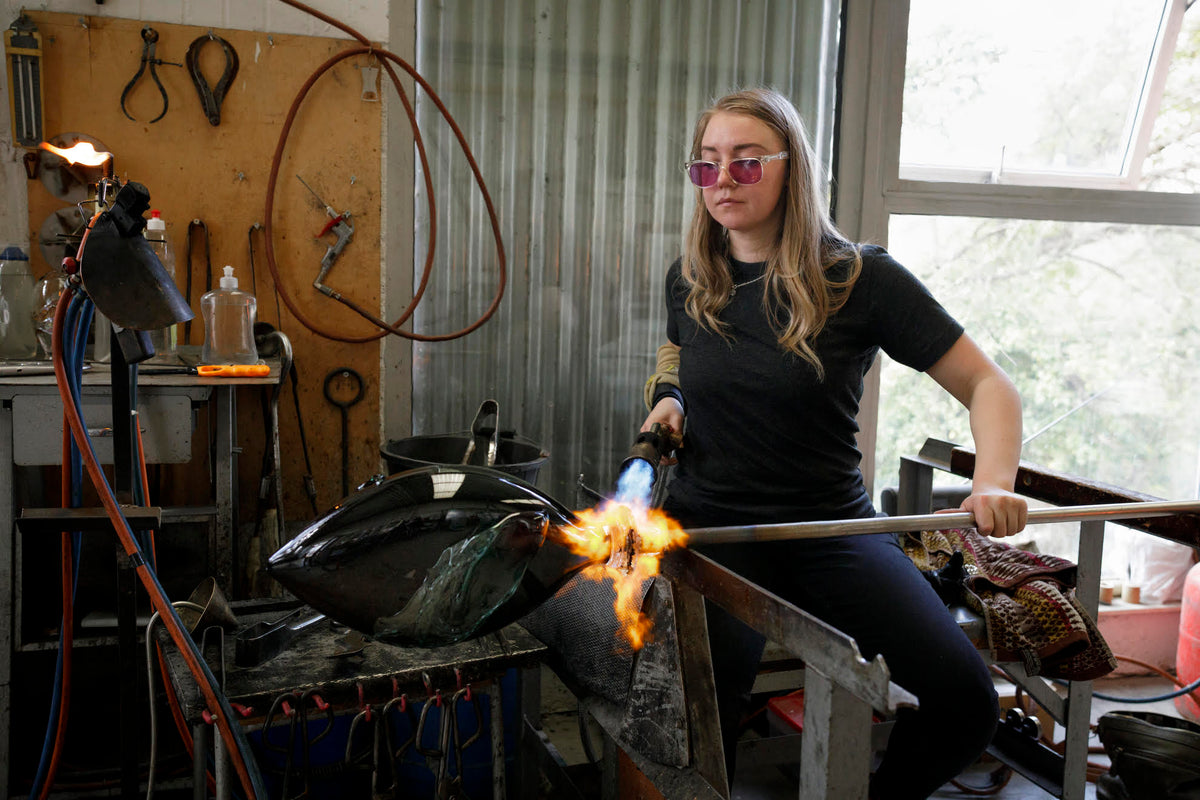 Meet Bethany Wood 
Bethany Wood, graduated from De Montfort University with a Design degree; specialising in glass making, and has since worked with many renowned glass makers around England. 
'If I was not an artist, I would have been a performer. I chose glass, which I do believe is a performance of art; both disciplines create the same energy. There is rhythm and adrenaline in glass making, within a routine that is planned very carefully.'
About The Work
Taking inspiration from a wide range of sources, Beth's influences are taken directly from the world around us, elements of the inner-city sit alongside expansive landscapes. Reoccurring themes are Graffiti & Urban Culture, exploration & travel. 
An equal passion for painting physically inspires how Beth controls and manipulates the glass. The directional arrangement of a colour palette can form the depth of an abstract landscape. She uses her own paintings as a reference whilst making them in the hot shop. Each individual artwork from her series has been inspired by a specific place.

Serendipity of abstraction has always been an inspiration for Beth; the coincidental elements which catch the eye of the viewer. The palette, composition and depth she has attained are taken from nature, with a bold but elegant swipe of her own personal, expressionist style.